Spritz Bunny Ear Scrunchie
$7.00
Regular price
$15.00
Our 100% mulberry silk collection is made from the highest quality silk fabric. These fabrics are Oeko-tex certified which means they go through rigorous testing and are guaranteed free of any harmful chemicals or substances. Our custom made high quality elastic won't snap or stretch out with wear and luxurious silk gently secures all hair types.
PRODUCT DETAILS

-Available in Classic, Bunny Ear, and Oversized Styles
-One Size Fits All
-Steam scrunchies to *fluff up* & remove wrinkles as needed
-Ethically made in Ventura, CA
TRANSPARENT SOURCING
100% MULBERRY SILK COLLECTION - 
Mulberry silk threads are the best on earth. They are smoother, stronger, and more luxurious than any other variety of silk. Mulberry silk is naturally hydrating, prevents creases on your hair, and is frictionless preventing frizz. It's also hypoallergenic and antimicrobial. Our silk is the highest quality and is Oeko-Tex Standard 100 certified which means our fabrics have been lab tested against a rigorous set of protocol and are free of any harmful chemicals or substances.
Spritz Bunny Ear Scrunchie
$7.00 USD
Regular price
$15.00 USD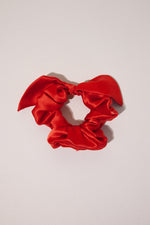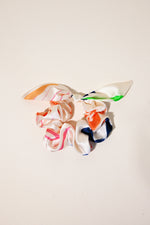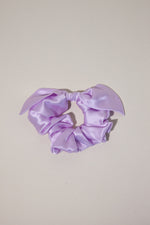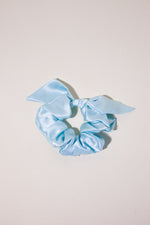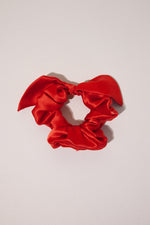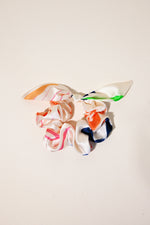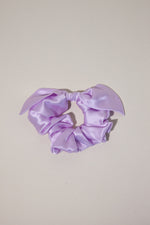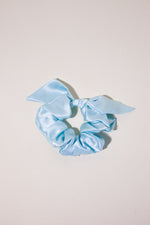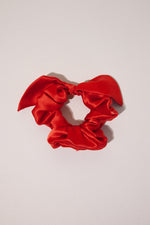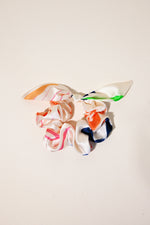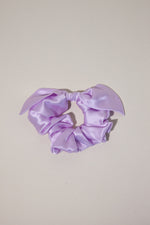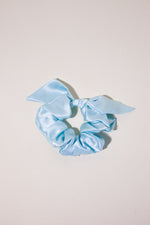 Bundle Price $21.00 $30.00
Complete Your 3-Pack